FLAP 10th Anniversary Beckman Farmworker Advocate of the year Award and Fundraiser
Each year FLAP recognizes an individual and/or organization that has served as an outstanding advocate for migrant farmworkers and/or landscapers in Illinois. It acknowledges the contribution and impact that the recipient has had in the farmworker and/or landscaper community.
Please join FLAP for the presentation of The Beckman Farmworker Advocate of the Year Award
A fundraiser honoring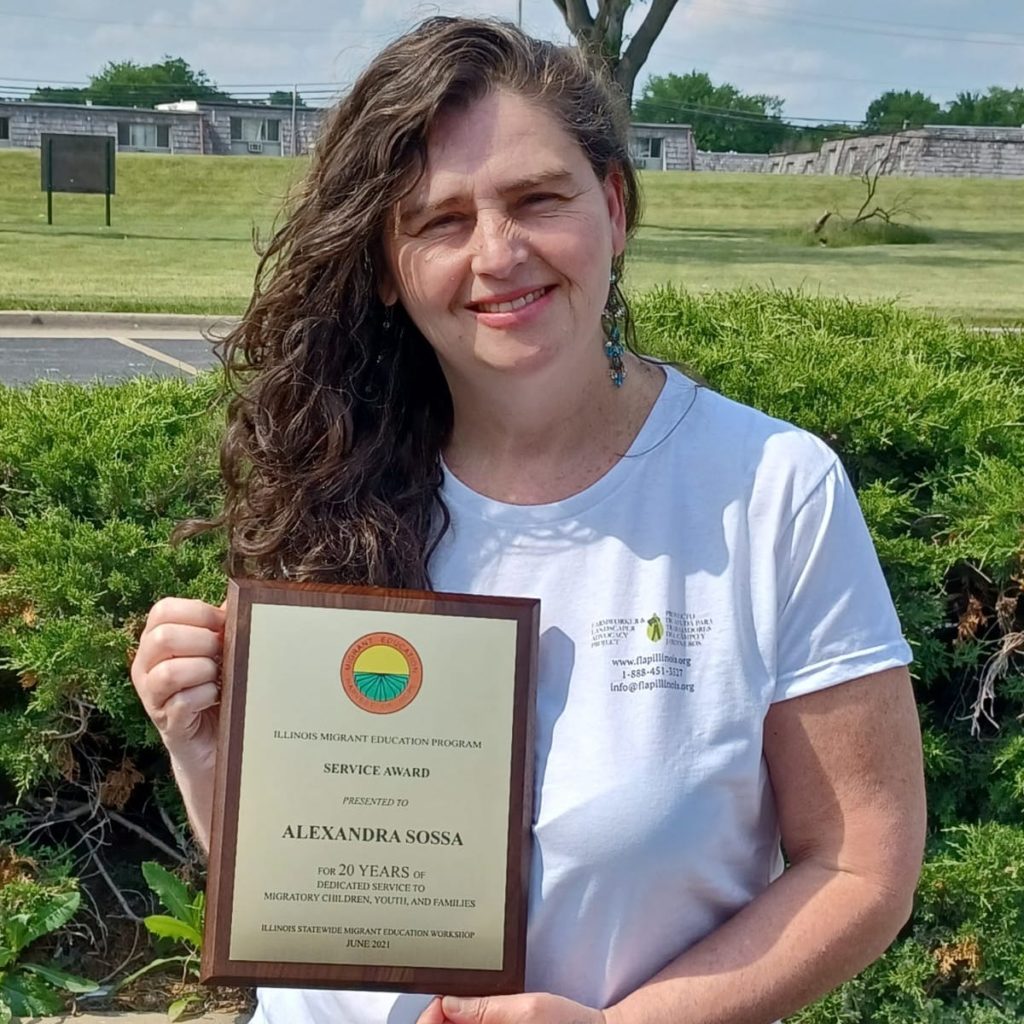 Alexandra Sossa – FLAP Executive Director
Wednesday, September 8th, 2021
4:00–6:00 p.m.
Tanta Chicago
118 W GRAND AVE, CHICAGO, IL 60654
On September 8th, 2021 from 4:00 to 6:00 p.m. at Tanta Chicago the Farmworker and Landscaper Advocacy Project – FLAP will be honoring FLAP's Executive Director, Alexandra Sossa, with the 10th Beckman Farmworker Advocate of the Year Award at the organization's annual fundraiser to recognize her dedication, for more than 20 years, to improve working conditions and opportunities for low-income workers and their households in the cannery, farms, greenhouse, landscaping, meat, nursery, packinghouse, poultry, restaurants, and snow plowing industries.
The event will be both virtually from 12:00 to 1:00 p.m. following this ZOOM link: https://us02web.zoom.us/j/83582020933 and in person from 4:00 to 6:00 p.m. at TANTA Restaurant Chicago. The suggested minimum donation is $100.

If you would like to join our work to honor Alexandra Sossa's commitment to FLAP's mission to improve working conditions, please make a donation: