Leadership Team
Bilingual Executive Director
Alexandra Sossa
Alexandra Sossa has more than 32 years of experience performing community outreach and education for very low-income Latinx immigrants. She has a long history of public service dating back to her work with coffee plantation workers in Colombia, where she also worked for nearly a decade with the Attorney General's Office. She has educated low-income workers on their rights in the United States, Spain, and Colombia. While in Spain, Alexandra helped citizens of Mexico navigate through the Spanish legal system via the Mexican Embassy.
Ms. Sossa graduated from the University of Medellin School of Law, Colombia and is certificated as a bilingual Mediator at the Center for Conflict Resolution in Chicago, Illinois. She is alumni of the Center for Leadership Innovation and holds a Non-Profit Management certification from the University of Illinois at Chicago. In March of 2019, she was awarded the Foundation Award from the Illinois Human Rights Commission -IHRC-, to honor her commitment in promoting and cultivating women's rights, freedom, and achievement in Illinois. In 2020 Governor JB Pritzker and the Illinois Department of Public Health publicly recognized her as Illinois COVID-19 Ambassadors for her efforts to prevent the spread of COVID-19 by promoting and sharing critical information and resources thereby keeping communications across Illinois safe during these challenging times. In early September 2021, FLAP awarded Ms. Sossa its highest honor, the Beckman Farmworker Advocated of the year, for her more than two decades of leadership at FLAP.
What makes Alexandra remarkable and, perhaps, unique in the non-profit world, is that she works on a personal basis with all those involved with FLAP. She first came to the organization in summer 2001 and since then, Alexandra has played an instrumental role in the success of the non-profit's continued growth. Throughout her years of service with this organization, she has educated low-income immigrants about their rights in the United States, developed working relationships with more than 250 organizations, including law firms and foundations, in the USA, and has supported attorneys providing legal assistance to a countless number of very low-income immigrants, migrant and seasonal workers in the Illinois area. She has also written for several newspapers in Illinois, Spain, and Colombia, been interviewed by the media countless times and has been invited to speak at events by rotary clubs and other groups about issues that affect very low-income immigrant Latinx workers in the USA.
Her passion for addressing the needs of these workers, fighting human labor trafficking, wage theft and helping families stay together in the event of deportation by facilitating the process of getting dual citizenship for their children is immediately apparent when she speaks. She is a strident advocate for the very low-income Latinx population.
Under Alexandra's leadership, FLAP has made a remarkable impact on the Illinois low-income Latinx community. Since its inception, FLAP has filed 210 cases on behalf of workers cheated of their wages-90 percent representing multiple workers- and has recovered almost 5.0 million dollars in back wages and damages. The organization has secured more than 2.6 million dollars in financial assistance to very low-income Latinx individuals in Illinois benefiting more than 25,000 family members. These distributions paid for families' bills, groceries, housing, and utilities so workers could stay in their homes and keep their families fed.
Alexandra is dedicated to her craft and is truly committed to improving the working conditions for low-income Latinx workers across Illinois and the USA. She is a native Spanish speaker and is fluent in English.
Bilingual Deputy Operations Manager
Arely A. Anaya
Arely A. Anaya is a proud graduate of Northeastern Illinois University where she earned her Bachelor's Degree in Global Studies. Arely is fluent in both English and Spanish and a first-generation Latina from the Lansing Village in Cook County. She developed her passion for helping her Latinx community after growing up seeing her single mother struggle financially and under unfair working conditions while employed in the food, homecare, landscape, and construction industries. Arely's mother often shared stories with her and her siblings of being an undocumented farm worker in the 1980's in Salinas, California and the injustices that workers still face. Those stories and the struggles she saw her mom in, inspired her to advocate and empower immigrant and low-wage workers.
For the past few years, Arely has volunteered with social justice efforts and in political campaigns to help uplift many issues that our communities face in the workplace and throughout our society. Her dedication derives from her hope to see all immigrant workers be treated with dignity and respect. She is determined to help and empower our immigrant community and fight for equality standing firm with that commitment!
As FLAP's Bilingual Deputy Operations Manager, her responsibilities include managing the day-to-day operations of FLAP, grant goals, labor rights education, and providing resources to low-income Latinx immigrant, migrant, and seasonal workers in Illinois. Arely speaks, reads, and writes English and Spanish.
Bilingual Attorney Supervisor
Jacqueline H. Villanueva
Jackie Villanueva is second generation Latinx and the proud daughter of a landscaper and factory worker, both Latinx immigrants. Jackie witnessed first-hand the injustices her parents, family members and friends suffered at the hands of their employers. She is a forceful advocate for working people. and has been helping low-income workers recover their owed minimum wages, overtime, and other compensation for over a decade, first as a paralegal then as an associate at a prominent labor and employment law firm in Chicago who is also one of the co-counsels of FLAP. Her background coupled with her work experience further reinforced her desire to go to law school to become a voice for her community and to stand up for all those in need.
Jackie oversees the organization's advocacy, community legal education and litigation efforts, is fluent in English and Spanish and thoroughly enjoys connecting with clients. She has assisted in presenting bilingual "Know Your Rights" workshops, firmly believes that knowledge is power and is passionate about protecting her community from injustice and strives to be a voice for those who live in fear of voicing their concerns and who are often ignored when they do speak up. She is determined to provide communities with information that will provide them with the knowledge necessary to handle various matters. Jackie attended Loyola University Chicago School of Law as a part time evening student while working full time at a labor and employment law firm. Jackie holds a Doctor of Law (JD) degree from Loyola University Chicago School of Law, a bachelor's degree in International Business from St. Xavier University, graduated cum laude from Moraine Valley Community College with an associate degree in Criminal Justice, and magna cum laude from Northwestern College f/k/a Northwestern Business College with an associate degree in Paralegal Studies.
Jackie is a member of the Chicago Bar Association, the Illinois State Bar Association, the Workers' Compensation Lawyers Association, and the Hispanic Lawyers Association of Illinois. In her spare time, she volunteers with her parish, her son's Boy Scout Troop, her daughter's Girl Scout Troop and their soccer academy. She lives in Midlothian, Illinois.
Meet Our Staff
Coordinators & Supervisors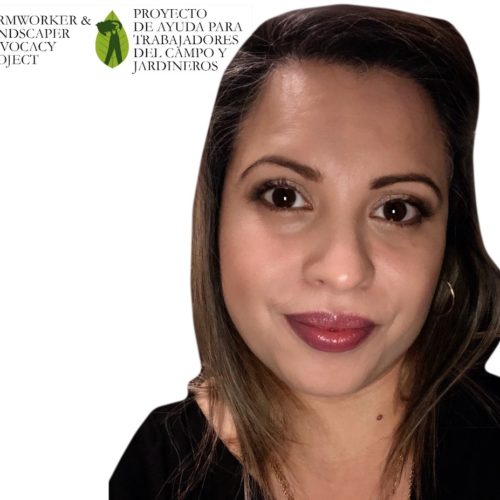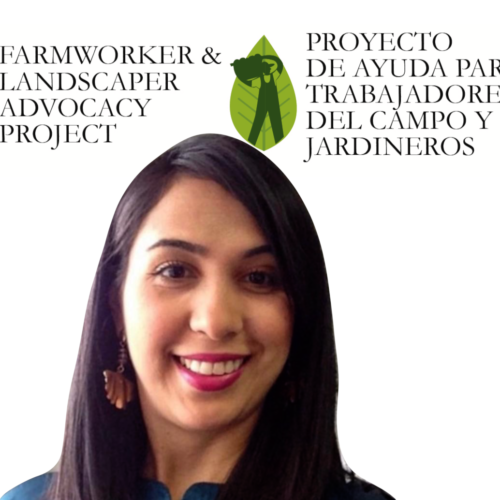 Associates & Assistants
Development and Communications Associate
Jesse Stein
As the Development and Communications Associate at FLAP, Jesse Stein works closely with the Executive Director to draft, implement and evaluate the organization's grant and communications plans, assists with educational events to provide opportunities for donor cultivation, coordinates FLAP's annual appeals letter, and performs extensive research on individual, foundation, and corporate donors to determine potential funding for the organization.
Jesse is originally from Pittsburgh, where his parents worked as educators in the public school system, and it was through their experience that he learned the value of being an advocate, and an ally. He graduated from the School of the Art Institute of Chicago with a Master of Fine Arts in Creative Writing in 2020, where he worked as a writing tutor, helping students apply for grants and fellowships. After graduation, Jesse received a Creative Writing Fellowship from the Luminarts Cultural Foundation, and worked as a landscaper and as a woodworker making custom furniture.
Now living in Bridgeport in Cook County, Jesse is determined to use the skills gained from his education and his time in the workforce to do whatever he can to aid and ally with exploited communities, and help their voices be heard. As a former landscaper, and as a long-time restaurant worker, he has seen first-hand the exploitation and degradation imposed on the low-income Latinx community, and he believes that it is imperative for anyone in a position of privilege to be as radical an ally as they can be. Jesse speaks, reads, and writes English.
Community Navigators Contractors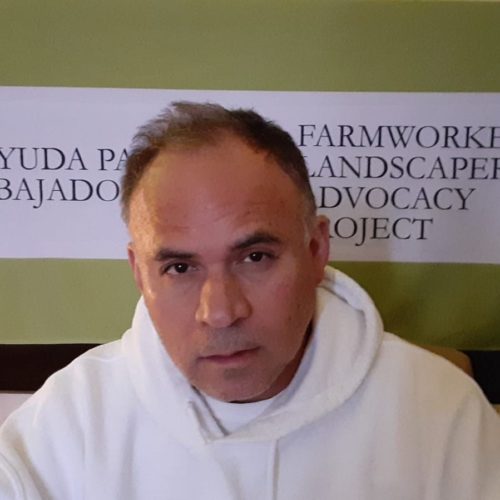 Community Navigator Contractor
Carmen Cabrera
Community Navigator
Fidelia Salazar
Fidelia Salazar was born in Mexico and moved to the United States with the desire to improve herself and seek better opportunities. She worked in restaurants and factories while studying at Triton College and finished an English as a Second Language program, then she became heavily involved in outreach opportunities in Illinois' immigrant communities. As a Community Navigator Contractor at FLAP, Fidelia conducts community outreach and distributes educational and Know Your Rights material to educate the Latinx community on their labor rights.
By doing contractor work at FLA, she has learned that her work has been helping fill a gap of resources she's seen in her Latinx community and all over Illinois. By doing outreach during the pandemic, Fidelia has learned just how important it is to inform the Latinx immigrant community about information and resources there are available to these communities. Her work has helped tackle the challenges of misinformation and disinformation in the Latinx community in Illinois. Fidelia enjoys knowing that, at the end of every day, she was able to at least empower and connect a worker with the right FLAP resources. Fidelia is Latina, a native Spanish speaker, speaks conversational English and lives in North Lake in Cook County.
Community Navigator Coordinator
Juan Esteban Zamarripa
Juan Esteban Zamarripa was born in Coahuila, Mexico. Due to the lack of opportunities, he was forced to immigrate to the United States, more than 22 years ago, in hopes of achieving the "American Dream' currently residing in Chicago. He graduated from the Universidad Autonoma de Coahuila as a postgraduate public accountant, specializing in taxes and finances. Juan Esteban was raised by his two hard working parents who influenced the importance of performing an honorable job at all times. Seeing his mother's will power encouraged him to always stand up for himself, accomplish his goals and dreams and evolved into an outstanding law-abiding citizen.
At the young age of 6, Juan Esteban began to work as street vendor in order to help and support his large family. His work history ranges from working as a butcher, in the cleaning and restaurant industries and administrative services. As Juan Esteban left his family and roots for a better living in the U.S., he underwent many injustices where his labor rights were violated and was taken advantage of. Therefore, it is essential to Juan Esteban to educate his Latinx community informing them that they have labor rights disregarding their status of immigration.
His hopes are that all worker's efforts are respected and honored. To begin making a difference, Juan Esteban proudly began working as a Community Navigator Contractor at FLAP where his endeavor and dedication promoted him as Community Navigator Coordinator Contractor. His job consists of delivering Know Your Rights presentations and Community Outreach and Education material with information and resources throughout the state of Illinois. Juan Esteban coordinates the Community Navigators team. Juan Esteban is native Spanish speaker, speaks conversational English and currently resides in West Lawn in Chicago, IL.
Consultants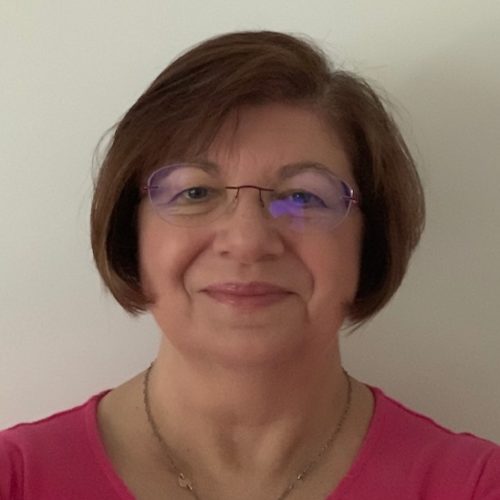 Certified Public Accountant Consultant
Mary Beth Abascal
Mary Beth Abascal, CPA has over thirty years of experience in the field of accounting.  She started her career as an auditor at Deloitte and was there for ten years. The next phase of her career was working as a small business controller and financial services manager until she finally found her true passion providing bookkeeping and accounting services to small business clients in both the for profit and not for profit sectors since 2001. Mary Beth has served Nonprofit entities since she was an auditor. She lives in Lake County, IL with her husband, son and three dogs. 
Development and Communications Coordinator Consultant
Arlo Chapple
Arlo Chapple is a Development and Communications Coordinator Consultant at FLAP. He works with the Board of Directors and Executive Director implementing the organization's development and communications plan. Arlo has a passion for helping the Latino low-income immigrant community. At FLAP, he helps the organization grow and tell the story of the important work it does to improve working conditions in Illinois.
Arlo graduated with a Bachelor of Arts from the University of Rochester in 2007 with a concentration in English and Creative Writing. Following graduation, he worked for a small manufacturer, working to make sustainable, eco-friendly skateboards. After that, using his hand-on knowledge of building, and his love for writing, Arlo helped create a variety of educational exhibits for nature centers and history centers in Illinois and Wisconsin.
In 2017, after premiering an exhibit that Arlo helped write, the Grand Army of the Republic Museum in Aurora, Illinois, won a state award for Small Institute of the Year.
Arlo speaks, reads, and writes English and speaks conversational Spanish.
Grant Writer Consultant
Robert Marovich
Robert M. Marovich is completing grant applications, drafting grant proposals, letters of inquiry, government grants, and associated written material for the FLAP Executive Director's review and submission, he also has experience with strategic planning.
Board Officers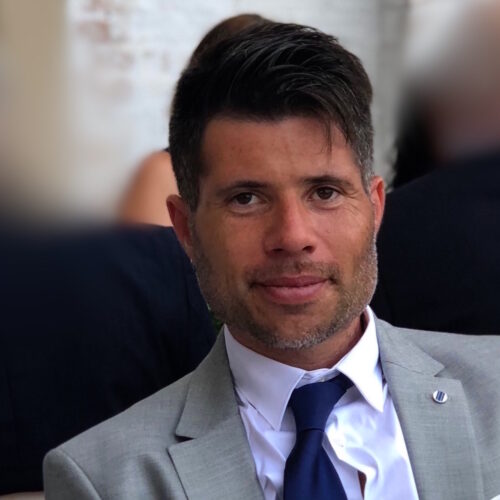 Board of Directors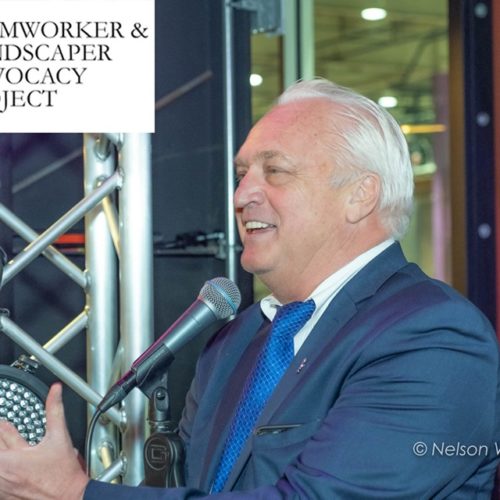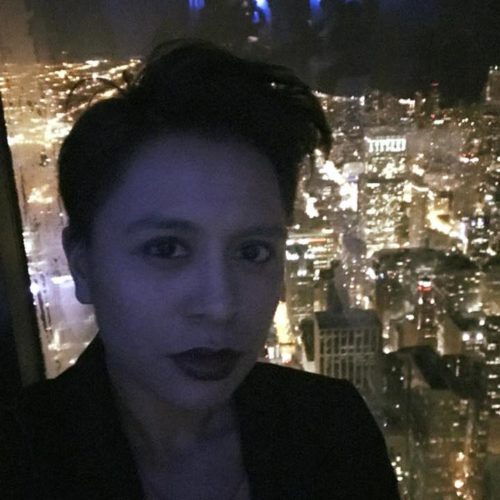 Legal Advisory Board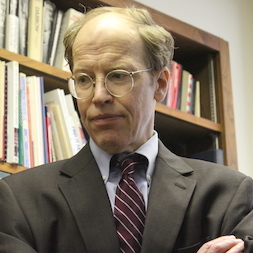 Founders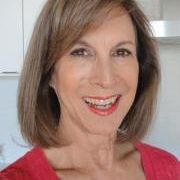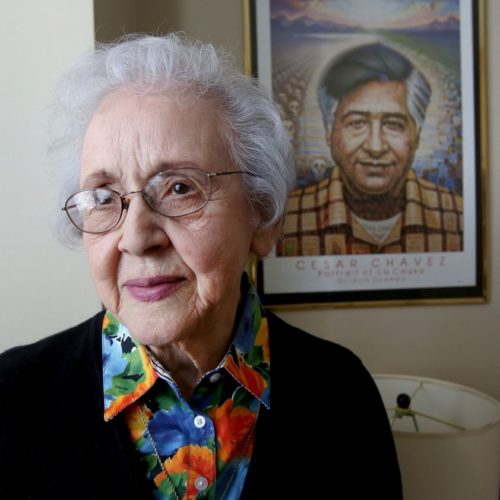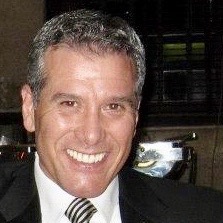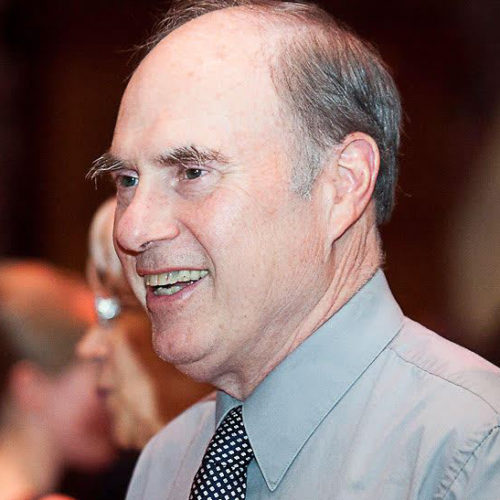 Long-Term Volunteers