Leadership Team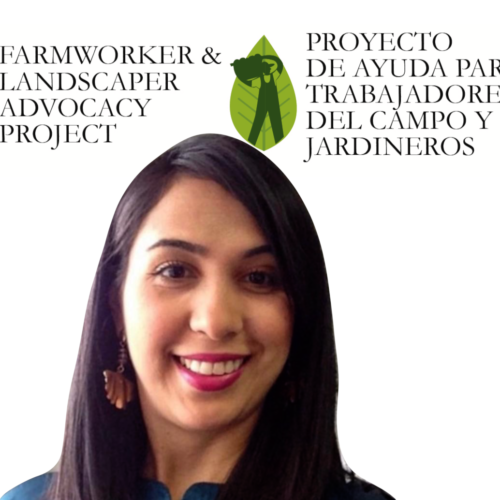 Meet Our Staff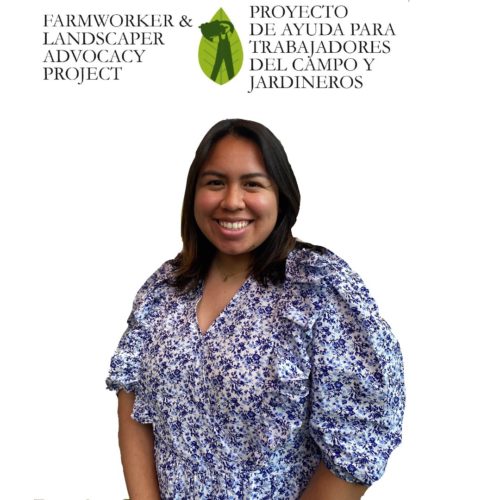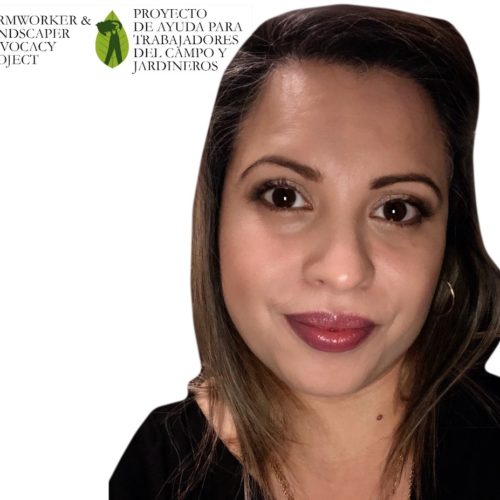 Community Navigators and other Consultants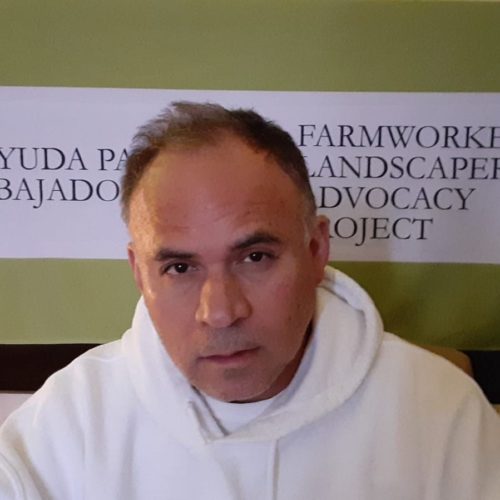 Development and Communications Coordinator Consultant
Arlo Chapple
Arlo Chapple is a Development and Communications Coordinator Consultant at FLAP. He works with the Board of Directors and Executive Director implementing the organization's development and communications plan. Arlo has a passion for helping the Latino low-income immigrant community. At FLAP, he helps the organization grow and tell the story of the important work it does to improve working conditions in Illinois.
Arlo graduated with a Bachelor of Arts from the University of Rochester in 2007 with a concentration in English and Creative Writing. Following graduation, he worked for a small manufacturer, working to make sustainable, eco-friendly skateboards. After that, using his hand-on knowledge of building, and his love for writing, Arlo helped create a variety of educational exhibits for nature centers and history centers in Illinois and Wisconsin.
In 2017, after premiering an exhibit that Arlo helped write, the Grand Army of the Republic Museum in Aurora, Illinois, won a state award for Small Institute of the Year.
Arlo speaks, reads, and writes English and speaks conversational Spanish.
Community Navigator
Fidelia Salazar
Fidelia Salazar was born in Mexico, where she finished high school with the desire to improve herself and seek better opportunities. Fidelia immigrated to the United States more than 20 years ago. She worked in restaurants and factories while studying at Triton College in Melrose Park, finishing ESL as a second language, and later graduating as an office assistant.
As a Latinx immigrant she always knew the challenges and needs that her community faces to get ahead, for this reason she looked for a way to contribute and help immigrant families by dedicating herself to doing volunteer work in schools, libraries and organizations that advocate for immigrants. Her dream is to see that all human beings are treated with fairness,
dignity and respect. As a Community Navigator, Fidelia distribute Community Outreach and Education Material letting the Latinx Community Know what their options are during COVID-19. She is a native Spanish speaker, speaks conversational English and lives in North Lake in Cook County.
Community Navigator Coordinator
Juan Esteban Zamarripa
Juan Esteban Zamarripa was born and grew up in Mexico. Like many of his peers, he was forced to emigrate to the United States due to lack of opportunities, leaving his home country 20 years ago in search of a better life in Chicago. At the age of seven, Juan Esteban had to begin working as a street vendor and butcher to help support his large Latinx family. While he worked, he maintained his own studies, as well – from primary to secondary school, up until he became a professional in public accounting from the Universidad Autonoma de Coahuila.
To support himself and his family, Juan Esteban has worked at restaurants, in the cleaning industry, food, arts, and providing administrative services. In his work with FLAP as Community Navigator, Juan Esteban is proud to be drawing upon his previous job experiences that many in his community have had. He is glad to be spreading the word about FLAP's mission to improve working conditions for low-income workers and doing community outreach and education. He is a native Spanish speaker, speaks conversational English and lives in West Lawn in Chicago.
Community Navigator
María De Jesús Albarrán
María Albarrán graduated in Mexico with a degree in business administration. She immigrated to the United States more than 20 years ago. Since then, she has been involved in the communities of Bellwood, Melrose Park, Maywood and the surrounding areas doing volunteer work for several churches and organizations including Proyecto de Accion de los Suburbios del Oeste -PASO-. As FLAP Community Navigator Consultant, Maria does Community Outreach and Education educating low-income Latinx Community on their rights at work. She lives in Bellwood in Cook County, is a native Spanish speaker and speaks conversational English.
Community Navigator Consultant
Nieves Ruiz
Nieves Ruiz developed her passion to help the Latinx community in Cuba, her native Country, where she studied Economics at Havana University. There, she shared the same needs and constraints in her country as her family and friends, and worked for aid programs to improve the quality of life for Latinx children and adults.
In the USA, she had the opportunity to work for companies in Denver, Colorado that allowed her to develop Marketing and Sales programs aimed at generating jobs and educational programs for the Latinx Community. In the last two years, she created her own company in Cuba where the community could receive both cultural programs, and programs that helped to improve their physical health. She has worked directly with families in neighborhoods and schools, helping to direct sports programs and run parks for children.
An active representative of the Latinx community, at this time as Community Navigator Consultant at FLAP, Nieves supports the Latinx community in Illinois, to help in the fight for equal rights. Her responsibilities include review on the FLAP hotline and email, assigning potential cases to the appropriate staff for follow up, translations and interpretations, and delivering Know your Rights presentations. Nieves is fluent in both English and Spanish.
Grant Writer Consultant
Robert Marovich
Robert Marovich has joined FLAP as a Grant Writer Consultant.
Board Officers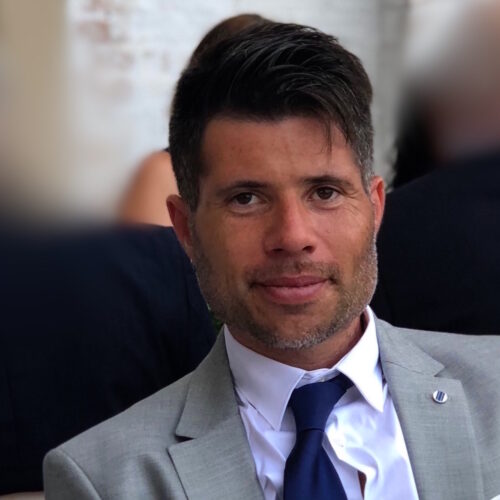 Board of Directors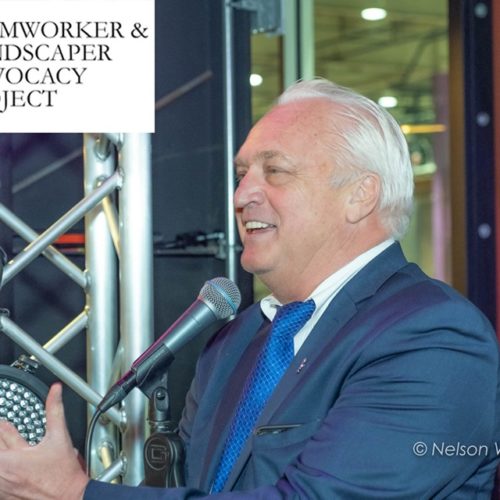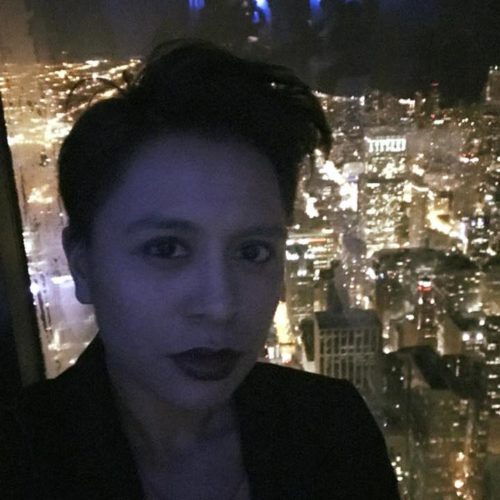 Legal Advisory Board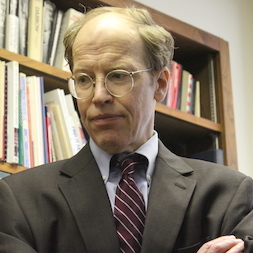 Founders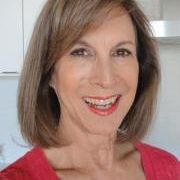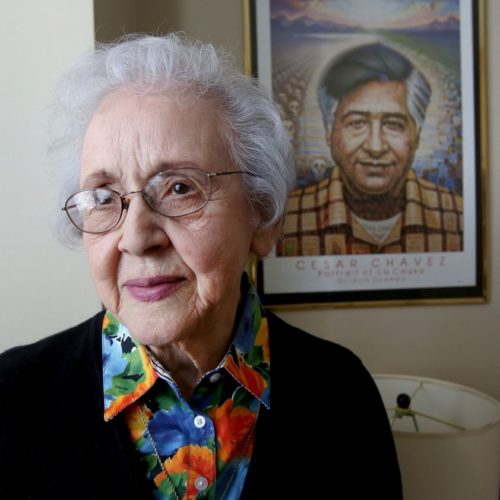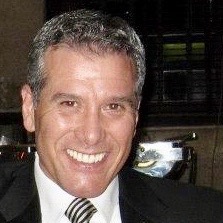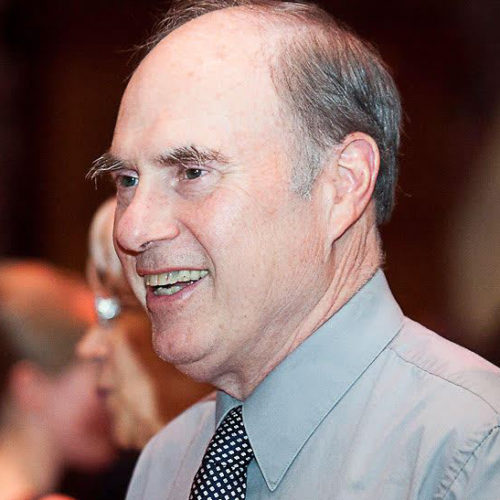 Long-Term Volunteers